This delicious collection of Savoury Puff Pastry Recipes have one thing in common: they're full of flavour! Whether you're looking for a creative appetiser, easy brunch, lunch or dinner, you'll find some fantastic new ideas in this post!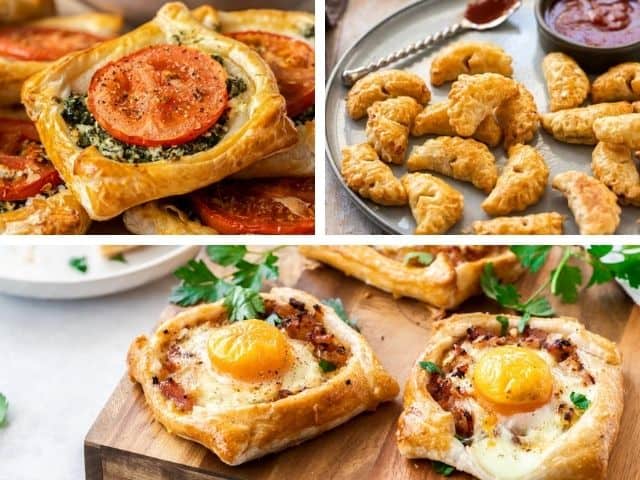 Why we love puff pastry:
I love having puff pastry on hand. It is a fantastic ingredient to use in both sweet or savoury preparations.
Although I love to make just about everything from scratch, I am completely okay with admitting that store bought puff pastry will always be found in my freezer!
Puff pastry can be used for any meal, any time of the day. I love to use it in my recipe for my favourite brunch, Bacon and Egg Galettes. After a quickly prepared appetiser? Try my easy two-ingredient Pepperoni Pastries!
The options with puff pastry are truly endless; it is also a favourite ingredient of mine to use in sweet preparations, such as Cinnamon Sugar Pinwheels!
For this post, however, let me introduce you to some of my favourite Savoury Puff Pastry Recipes!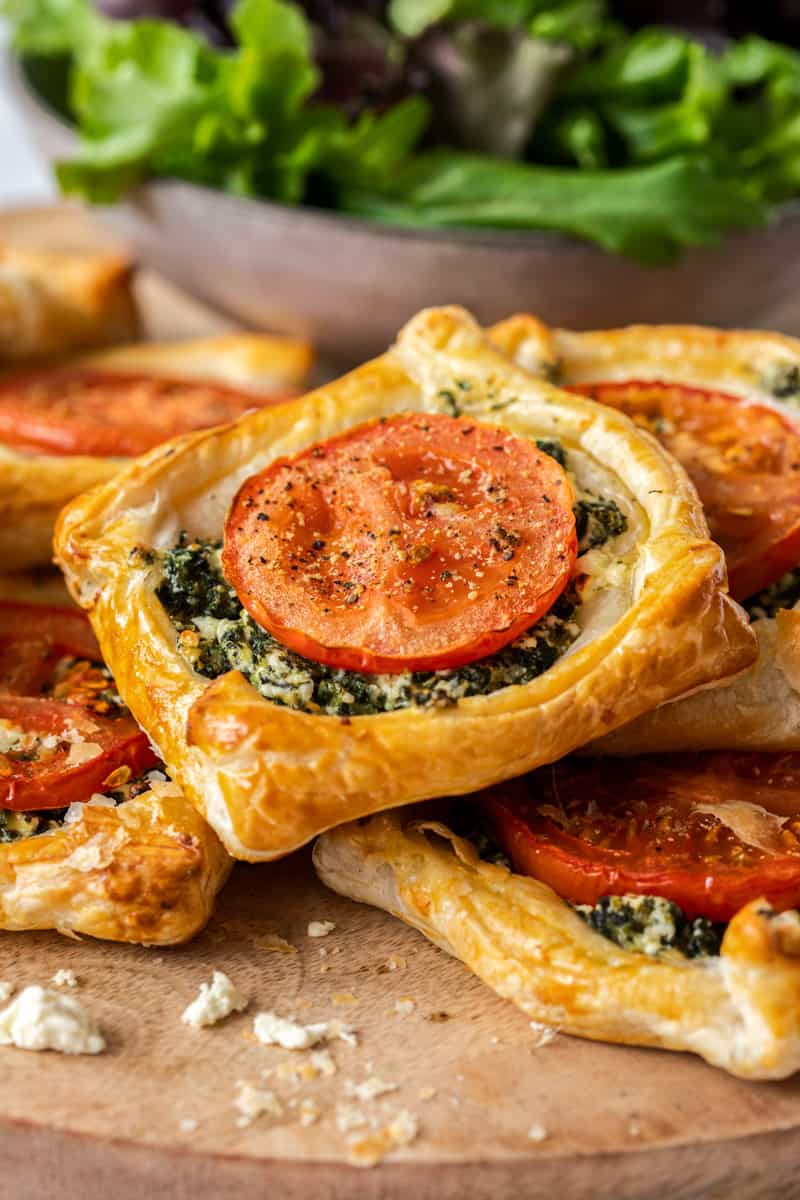 Easy Appetisers:
If you're after some easy entertaining ideas, a savoury snack, or something for the lunchbox, you'll find some delicious puff pastry appetisers here: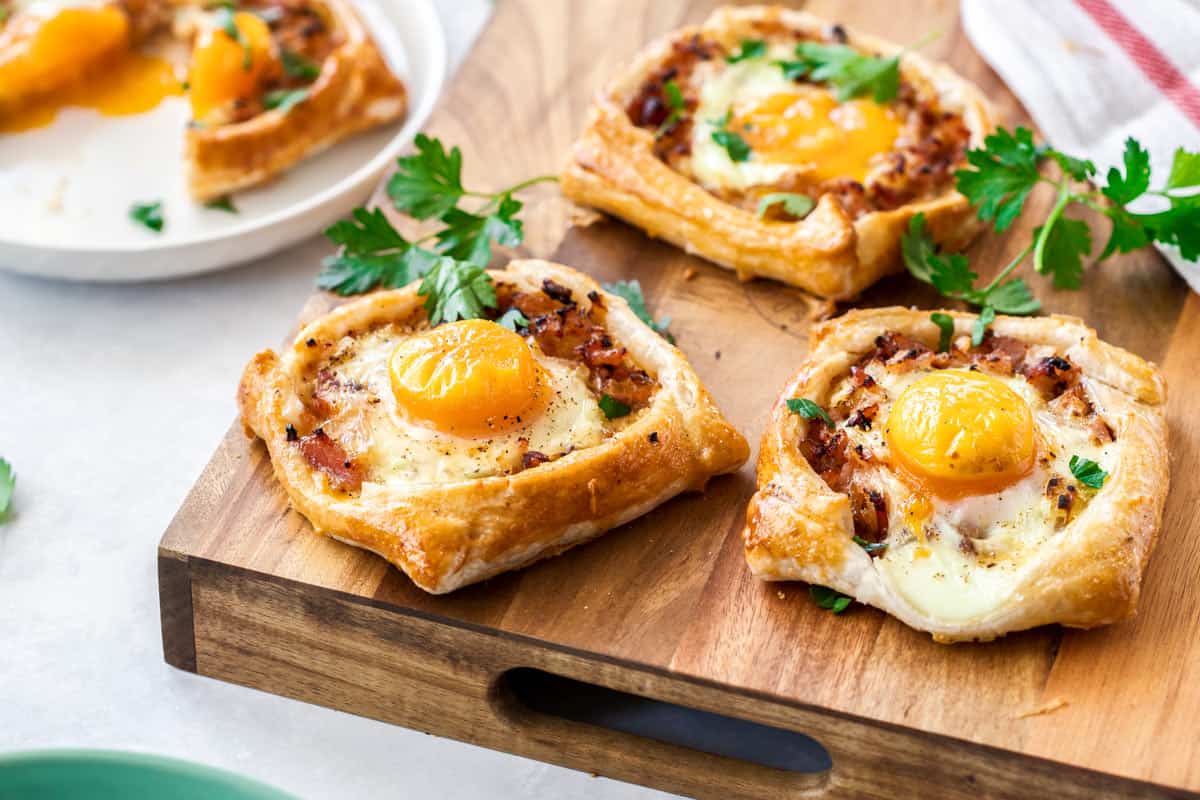 Breakfast or Brunch:
I love a relaxed weekend brunch! These are some of my favourite ideas to make:
Lunch or Dinner:
These puff pastry ideas are a little more substantial, and make for a great lunch or dinner. Perfect served with some salad greens or vegetables for a balanced meal.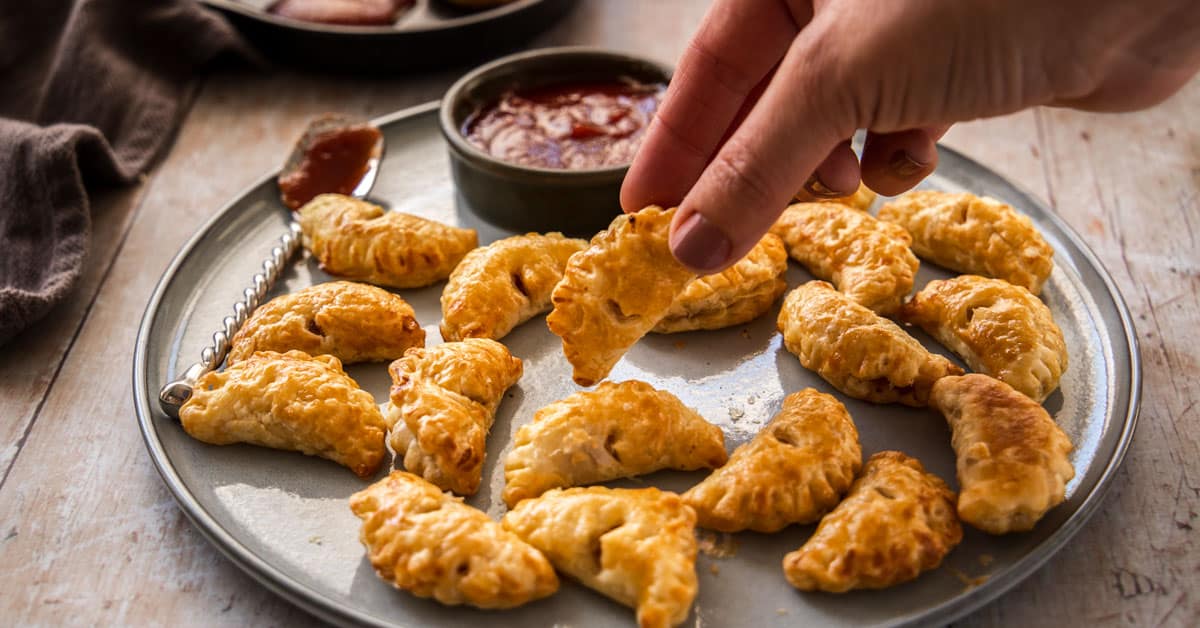 I hope you have found some inspiration for one of my favourite ingredients, and that you'll give some of these delicious Savoury Puff Pastry Recipes a try. I would love to know what you think!
Alex xx