Whenever I serve Italian Affogato I reminisce about the four very happy days I once spent in Assisi in beautiful Umbria.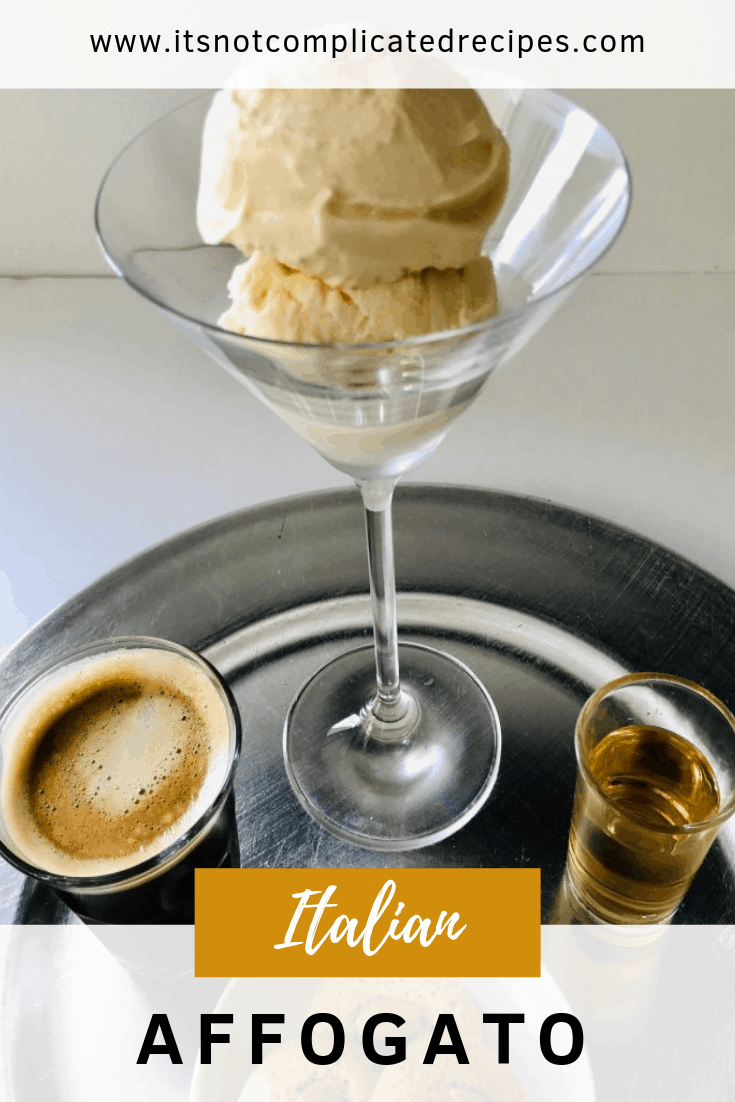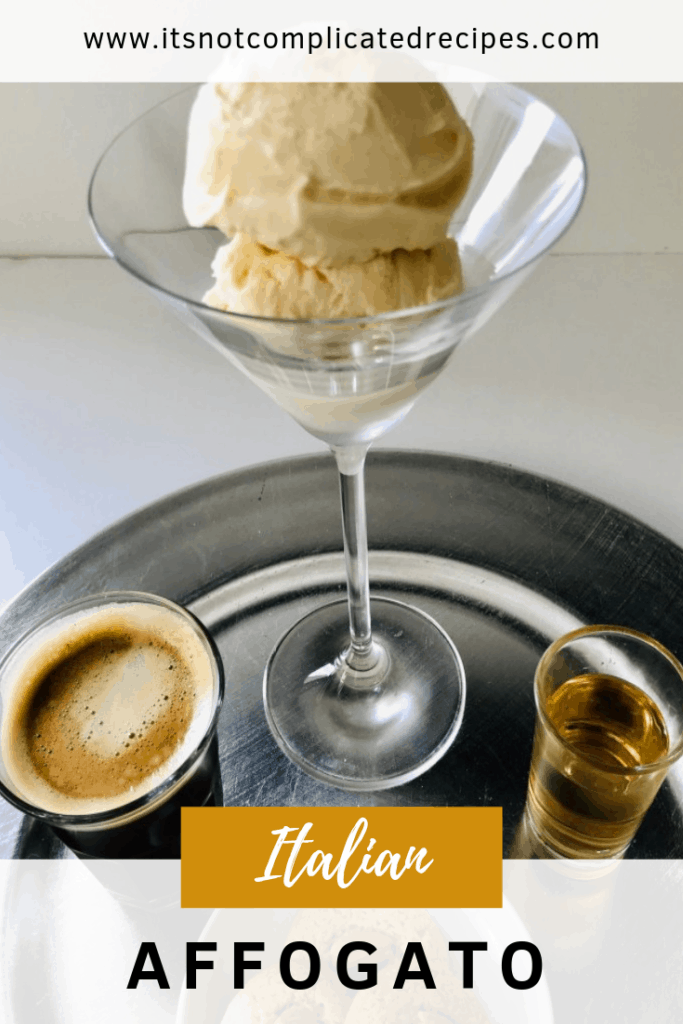 I was travelling with my mum, Faye. Our accommodation was on via San Francesco, the main thoroughfare between the Basilica of St Francis and the Piazza del Comune. Our room had the traditional shuttered windows. When opened, they revealed breathtaking, picture perfect, postcard views of the Umbrian countryside. Frequently, when looking down on via San Francesco, we enjoyed the sight of Franciscan monks walking the ancient streets of Assisi. It was a sight that felt timeless, making it easy to imagine we were back in the time of St Francis.
Now, this gorgeous, classical feeling is leading us to something much more modern. I'm talking about Affogato, the perfectly delicious and simple way to end a meal.
We have a great deal for which to thank the Italians, those masters of style. Thinking just in terms of food, they gave us pizza, prosciutto, Parmesan cheese, risotto and tiramisu. Not to mention, every kind of pasta imaginable and sauces to complement. Included in this wealth of deliciousness is Affogato. The full name in Italian is "Affogato al Caffe", which translates to "drowned in coffee". The name really suits the dessert, as it consists of a scoop of ice cream/gelato with a shot of hot espresso poured over the top. So, in essence, the shot of hot espresso "drowns" the cold ice cream. This lesson in simplicity provides a maximum reward for minimum effort and is the perfect solution to the post-meal coffee or dessert dilemma.
Interestingly, it's often the simple classics that have the strongest impact. It's the ultimate dish of opposites; the rich, dark espresso and simple, white, vanilla ice-cream; the play of temperature, the hot with the cold. Affogato is a yin-yang affair, which results in pure culinary pleasure.
Creating traditional Affogato is easy and I have a few simple tips to optimise the recipe. It is important to chill the glass for the ice cream.
In fact, if I have space, I add the ice cream to the serving glasses and place them in the freezer. This is especially useful when entertaining and ensures that when I add the hot coffee the ice cream does not immediately melt. I am able to enjoy the wonderful juxtaposition of the hot and the cold. You will obtain the best flavour by using a good quality ice cream. It is delicious served with our home-made No-Churn Vanilla Ice Cream. It is also essential to use good quality coffee. My choice is for a freshly prepared espresso. You can also use a French press (a plunger) but instant coffee is not suitable, it just doesn't have sufficient strength.
I also like to serve a shot of Frangelico with the ice cream. The nut flavours of Frangelico work extremely well with the ice cream and coffee. Frangelico evokes nostalgic memories, reminding me of the beautiful city of Assisi. If you're unfamiliar with Frangelico it is a hazelnut liqueur, smooth and delicious. It's packaged in a distinctive bottle in the shape of a monk in a brown robe and each bottle of the liqueur comes with a rope tied around the waistband. You could, of course, serve a different liqueur or serve it without. As all ingredients are soft and smooth I provide textural contrast by serving with my home-made Chewy Amaretti Cookies.
Please let me know in the comments below if you try this easy, delicious recipe. Enjoy!
Alex xx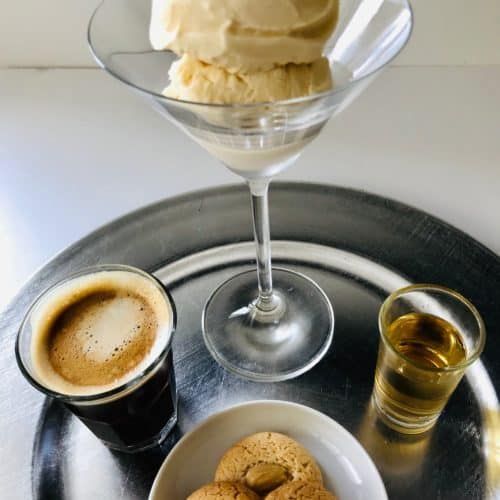 Affogato
Dessert doesn't get much simpler than this – there's something special about the combination of hot coffee and ice cream that is always a winner. It's a complete ending to any meal, providing dessert, coffee and optional liqueur, all in one.

Print
Pin
Rate
Ingredients
2

scoops

vanilla bean ice cream

good quality *

1

shot

espresso coffee

or very strong plunger coffee *

1

shot

your favourite liqueur

optional
Instructions
Place the desired amount of ice-cream in a chilled café latte glass or similar. *

Pour a shot of hot espresso over the ice-cream.




If using, pour over a shot glass of your favourite liqueur.

Or if you prefer, serve each ingredient separately to your guests for them to add as preferred.

Serve immediately and eat with a spoon.

I like to serve Affogato with my crispy, Chewy Amaretti for textural contrast.
Notes
*I have provided ingredients for one serve. Just multiply ingredients for the number of serves required.
*Use the best quality ice cream you can buy, or try our delicious No-Churn Vanilla Ice Cream.
*Plunger coffee is also known as French press coffee. Don't use instant coffee, it doesn't have sufficient strength.
*I prefer to chill the ice cream glasses prior to serving to avoid the ice cream melting quickly when adding the coffee.
*If you're entertaining it can be helpful to do this in advance and store the glasses of ice cream in the freezer.
Nutrition
Calories:
425
kcal
|
Carbohydrates:
51
g
|
Protein:
4
g
|
Fat:
14
g
|
Saturated Fat:
9
g
|
Cholesterol:
58
mg
|
Sodium:
110
mg
|
Potassium:
262
mg
|
Sugar:
48
g
|
Vitamin A:
555
IU
|
Calcium:
169
mg