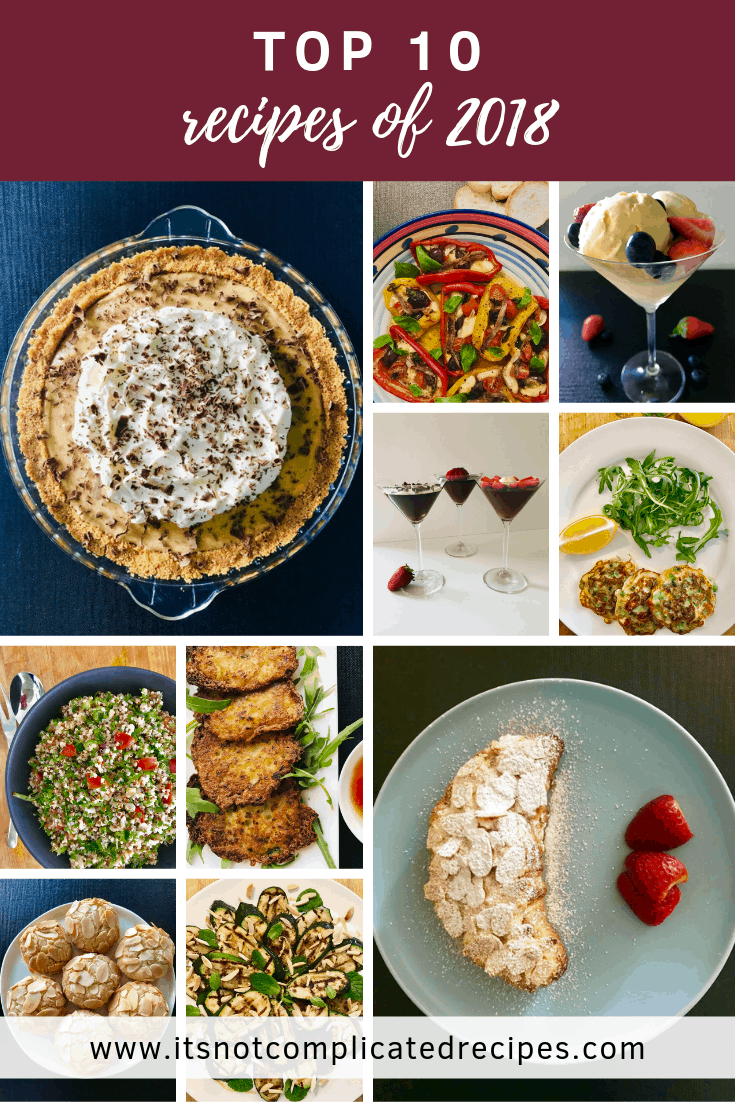 Welcome to our Top Ten Recipes of 2018!
Hello everyone, and a very Happy New Year!
Here is to a happy, safe and enjoyable 2019.
A new year often brings about a lot of reflection. It is a time for new beginnings and resolutions. In reflecting on 2018, I selected my Top Ten Recipes.
Starting the blog in the middle of 2018 really was a life-changing experience. It has been a huge learning curve! I have met some wonderful people, made some fabulous new friends and eaten a lot of delicious food.
And the best part? That was only just the beginning! We are so excited for what is to come in 2019 and have so many wonderful delights to share with you.
I also wanted to share some of my favourite recipes of 2018 from a few of my fellow food bloggers! Be sure to check these blogs out for more food inspiration!

Crispy Smashed Potatoes by Sweet Caramel Sunday
Pineapple Glazed Wings by Another Food Blogger
Chocolate Brioche Bread by The Foodie Journey

My resolution for 2018 was to start a Food Blog – and it was truly one of the best things I have ever done!
Along with my Mum, Faye, we would love to extend a huge thank you for all of your support. We read and appreciate every comment and feedback, and honestly, get so excited when we see someone has made one of our recipes!
So, as we look back on our Top Ten Recipes of 2018, please remember that you, dear reader, are very much appreciated!
Enjoy our Top Ten Recipes of 2018 –
And get excited for what is to come this year!
Cheers and very best wishes,
Alex and Faye xx

P.S. For more delicious recipes, check out our Sweet Treats and Savoury Appetisers – great for a party or celebration!