For the ultimate taste and texture in your baked goods, you'll be sure to want to try our Sweet Almond Meal Recipes. From deliciously moist, tender cakes, to full of flavour cookies and healthy snacks, these recipes are all simple and so scrumptious!
What is the difference between Almond Meal and Almond Flour?
They are similar ingredients which are often used in gluten-free cooking. Both are made from finely ground almonds but there is one difference; one is made from blanched almonds which have had the skins removed and one from the whole almond.
The blanched almond meal has a fine texture, the one made from the whole almond has a coarser texture and darker colour due to the skin. Often, the one made from blanched almonds will be labelled almond flour but this is not always the case.
My supermarket carries blanched and unblanched which are both labelled almond meal. There are times when they can be used interchangeably but there are some occasions when one is preferred over the other. 
For instance, blanched almond flour, which is more finely ground, is better suited to macarons, some cookies or light, airy cakes. The coarser textured almond meal is suitable for cookies, cakes which are more dense and it can also be used instead of breadcrumbs to coat chicken, fish or top casseroles. As well, it also works well in pie crusts.
Once the almonds are ground their shelf life is reduced so it is best to store them in the refrigerator. To extend the life of ground almonds they can also be stored in an airtight container in the freezer.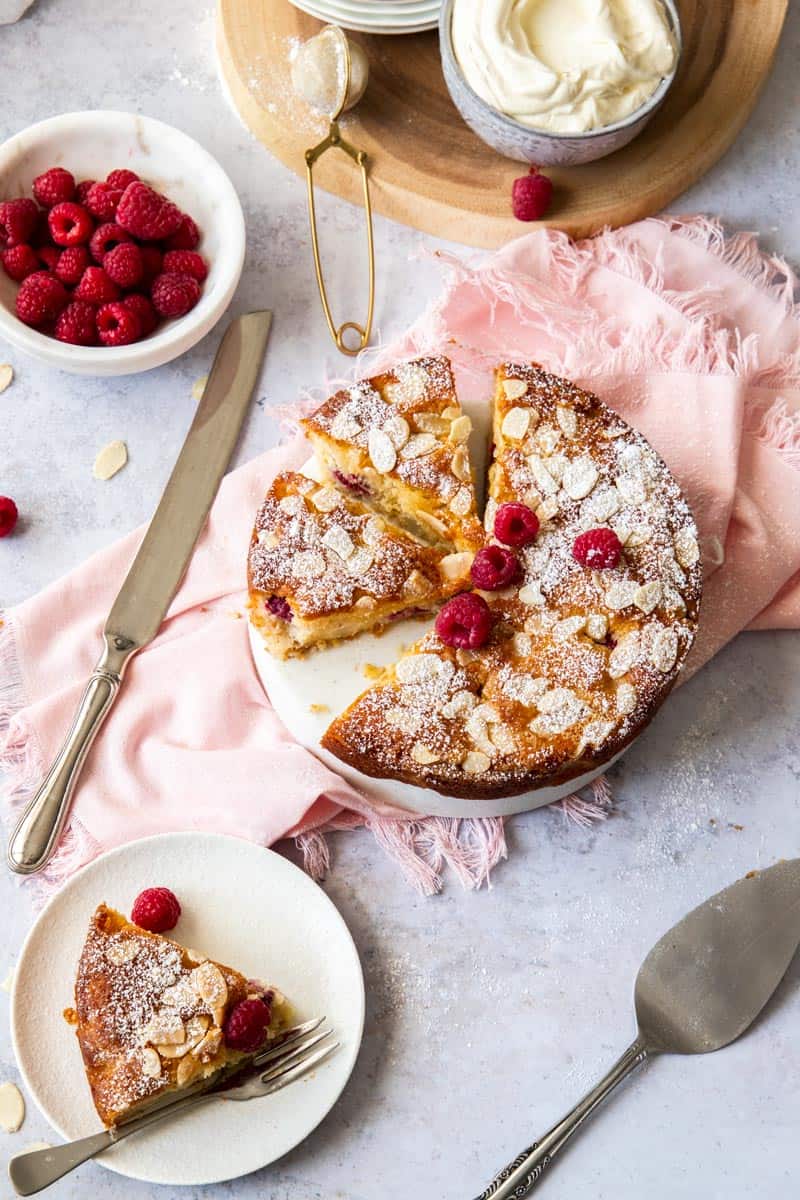 Cake Recipes:
Almond meal is a fantastic addition to cake recipes. It can add great flavour and texture and offer a moist crumb.
Gluten-Free Pear and Raspberry Cake
Simple to make and delicious to eat, this lovely Gluten-Free Pear and Raspberry Cake is moist and full of flavour. Enjoy it with a pot of tea or coffee or as a dessert with a dollop of cream and some fresh raspberries. 
Check out this recipe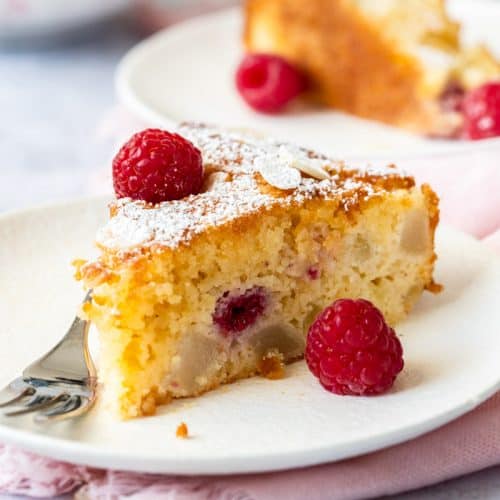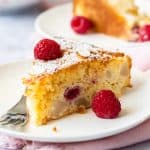 Gluten-Free Blueberry Cake
My Gluten-Free Blueberry Cake is beautifully moist, studded with plump, juicy, fresh blueberries which are complemented by the bright tang of lemon and yoghurt. I love the fact that the batter is completely prepared in a food processor. It's so easy.
Check out this recipe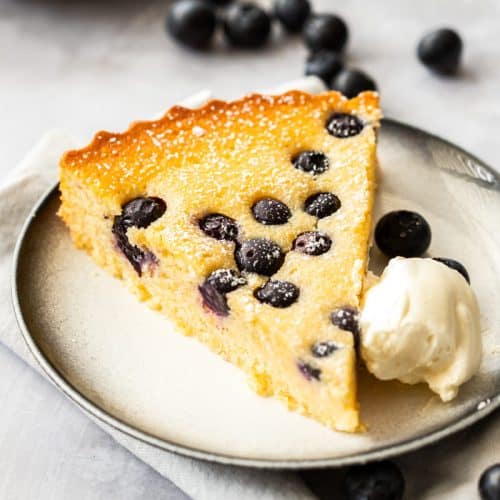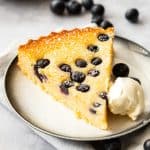 Gluten-Free Lemon Drizzle Cupcakes
These Gluten-Free Lemon Drizzle Cupcakes are one of my all-time favourite cupcakes. Lovers of lemon will be delighted with them. They are intensely lemony with a moist and tender texture.
Check out this recipe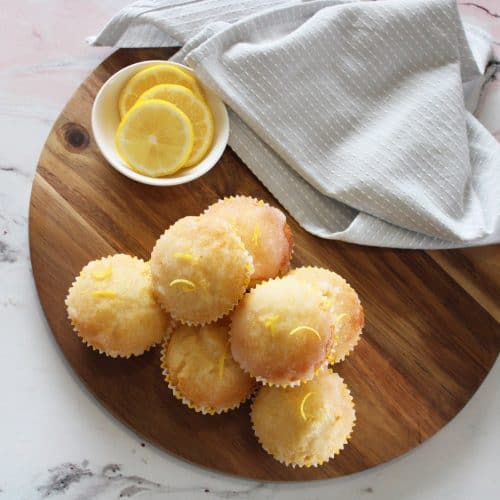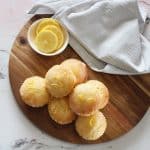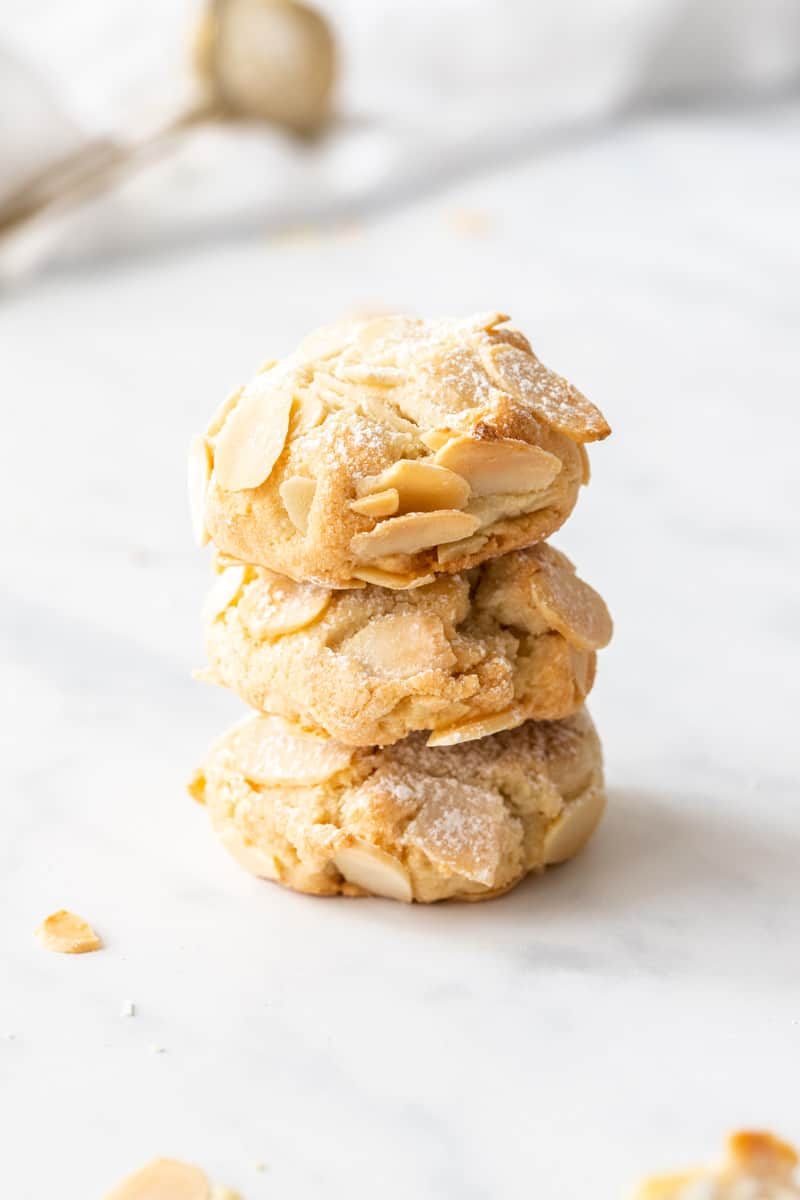 Cookies and Biscuits:
Baking is made easy with these cookie recipes! Made from minimal ingredients, these recipes are simple to prepare and even easier to eat.
Gluten-Free Almond Cookies
These 5 ingredient cookies will become your new favourite sweet treat!
When you bite through the crunchy exterior of these biscuits you will discover a rich, chewy interior. The dense texture that the almond meal provides is deeply satisfying.
Check out this recipe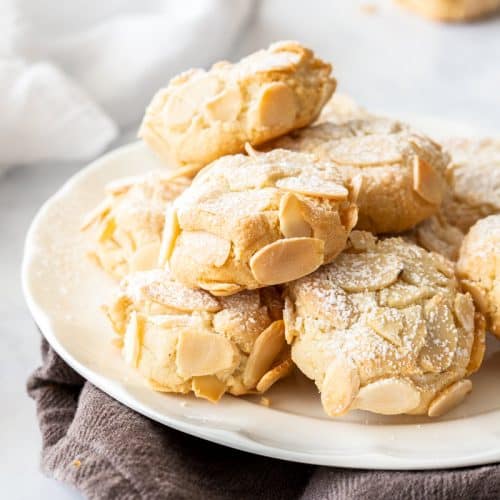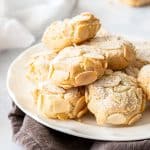 Gluten-Free Chocolate Almond Cookies
These gluten-free Chocolate Almond Cookies are quickly and easily made and are bound to satisfy your sweet tooth.  They contain just six ingredients and that includes the cherry on top! This will be one of the easiest cookie recipes that you have ever made, plus they are mixed in just one bowl!
Check out this recipe
Chewy Amaretti Cookies – Gluten Free
You really must try these delicious, gluten-free Chewy Amaretti Cookies. They're quickly and easily made and are absolutely delicious, with versatile, delicately flavoured almond, the star of the show.

Check out this recipe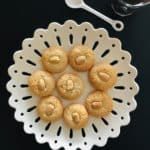 Jam Shortbreads
These Jam Shortbread Cookies are a must make. The base of tender, buttery, almond shortbread is made extra special by a touch of jam in the centre. They are easily made, gluten-free and melt in the mouth delicious. I encourage you to add these to your Christmas baking.

Check out this recipe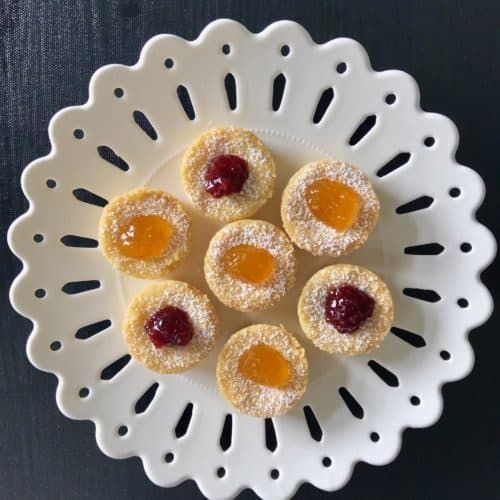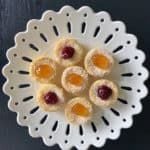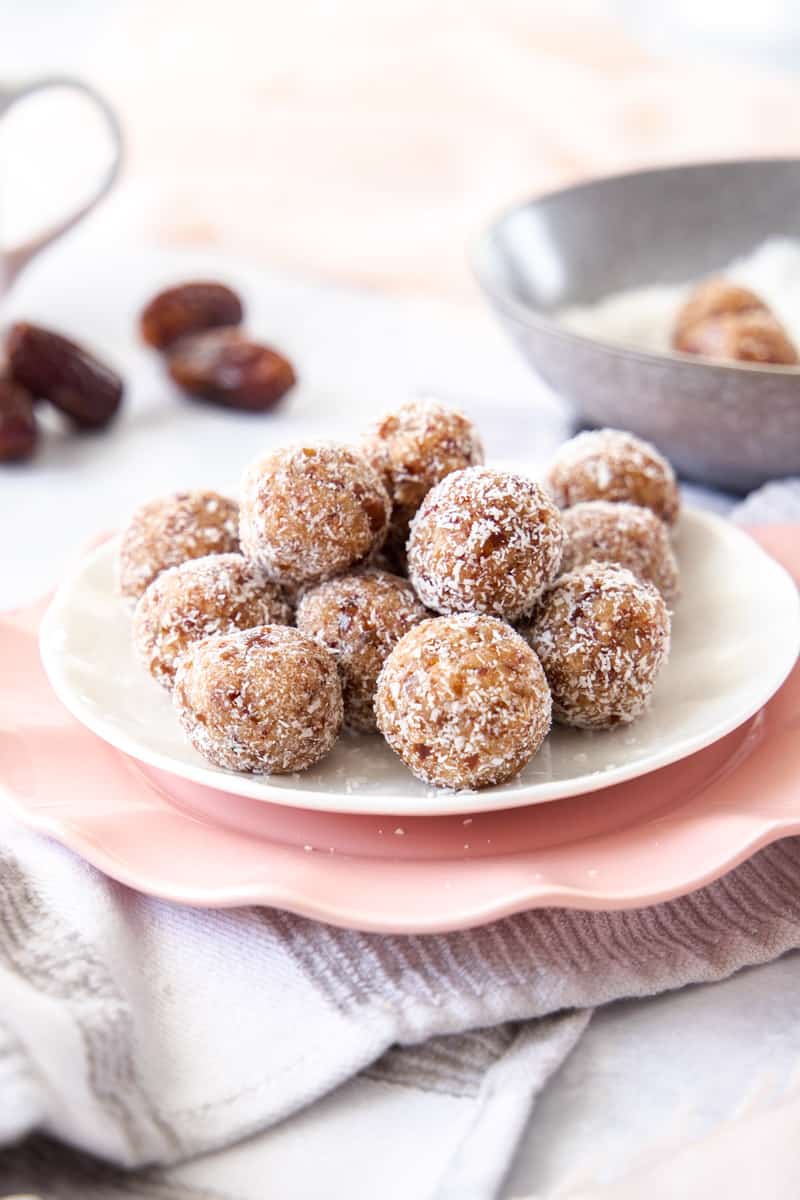 Other delicious recipes:
Aside from cakes and cookies, we use almond meal in many other sweet recipes. From healthy snacks to easy desserts, these are all fantastic recipes to try.
Salted Caramel Bliss Balls
These easily made, energy boosters are ideal for many people with specific dietary requirements as they are gluten-free, dairy-free, refined-sugar-free and vegan. In addition, they contain a range of valuable nutrients. However, the great pleasure with these Bliss Balls is that the caramel flavour is provided naturally by beautiful Medjool dates. Unlike most caramel, there is no added sugar in this recipe. Keep some Bliss Balls handy in the fridge or freezer.
Check out this recipe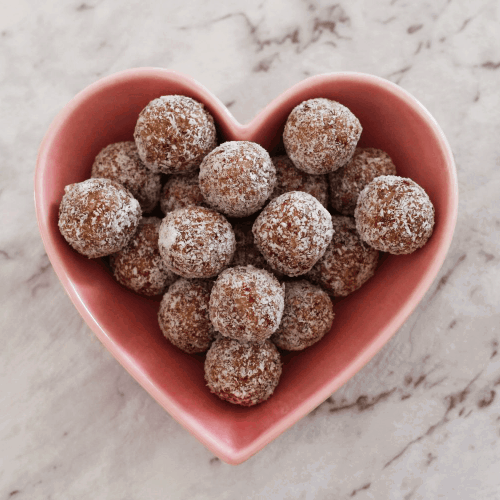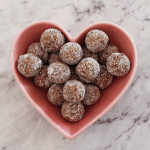 Apricot Coconut Bliss Balls
Satisfy your sweet cravings with these Apricot Coconut Bliss Balls. These delicious sweet bites are also refined sugar-free, gluten-free and vegan.
Check out this recipe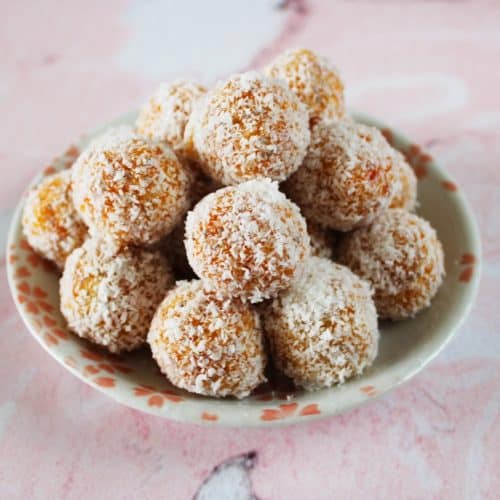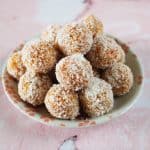 Easy Almond Croissants
Jazz up a shop bought croissant and turn it into something utterly delicious!
Check out this recipe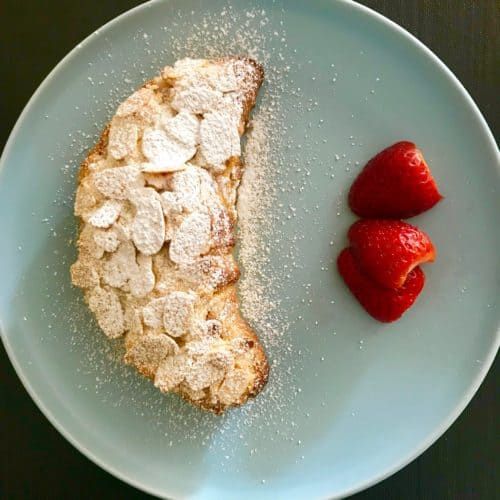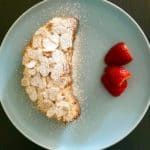 Gluten-Free Peach and Plum Crumble
This delicious Gluten-Free Peach and Plum Crumble will have your friends and family coming back for more. During stone fruit season, I like to take advantage of perfectly ripe peaches and plums. Apart from the sheer deliciousness of this dessert, the other advantage is that it is gluten-free – and without a doubt, nobody will know. Serve it to friends and family with confidence – they will love it. 
Check out this recipe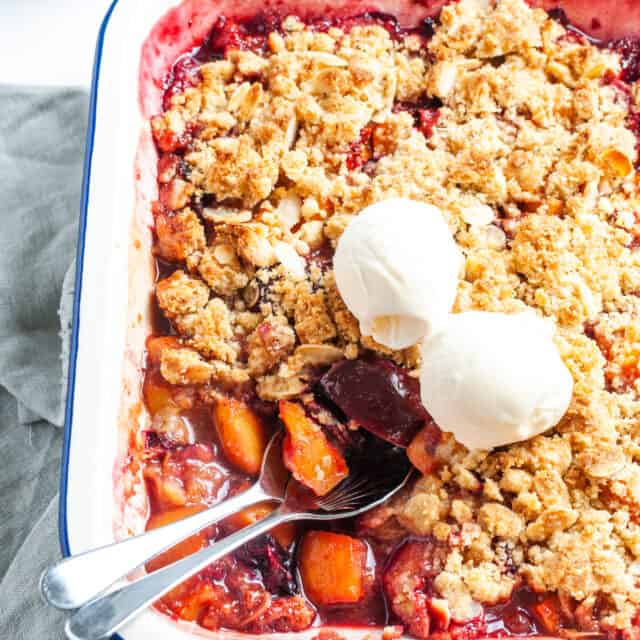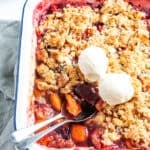 Peach, Raspberry and White Chocolate Muffins
In summer, these Peach, Raspberry and White Chocolate Muffins are a family favourite. They contain chunks of sweet, juicy peaches and vibrant, tangy raspberries, the flavours brightened by fresh lemon. They're easily made and even easier to eat. I am sure you will enjoy them.

Check out this recipe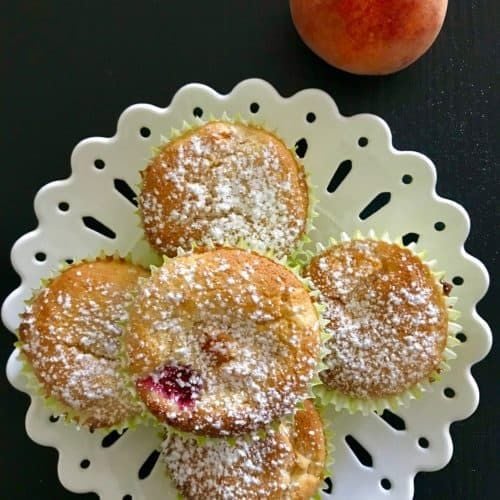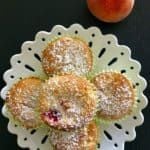 Enjoy these delicious Sweet Almond Meal Recipes. Let me know in the comments below when you have given some (or all!) of them a try!
Alex xx